Tiny desk spider: distraction or inspiration?
Jul 02, 2023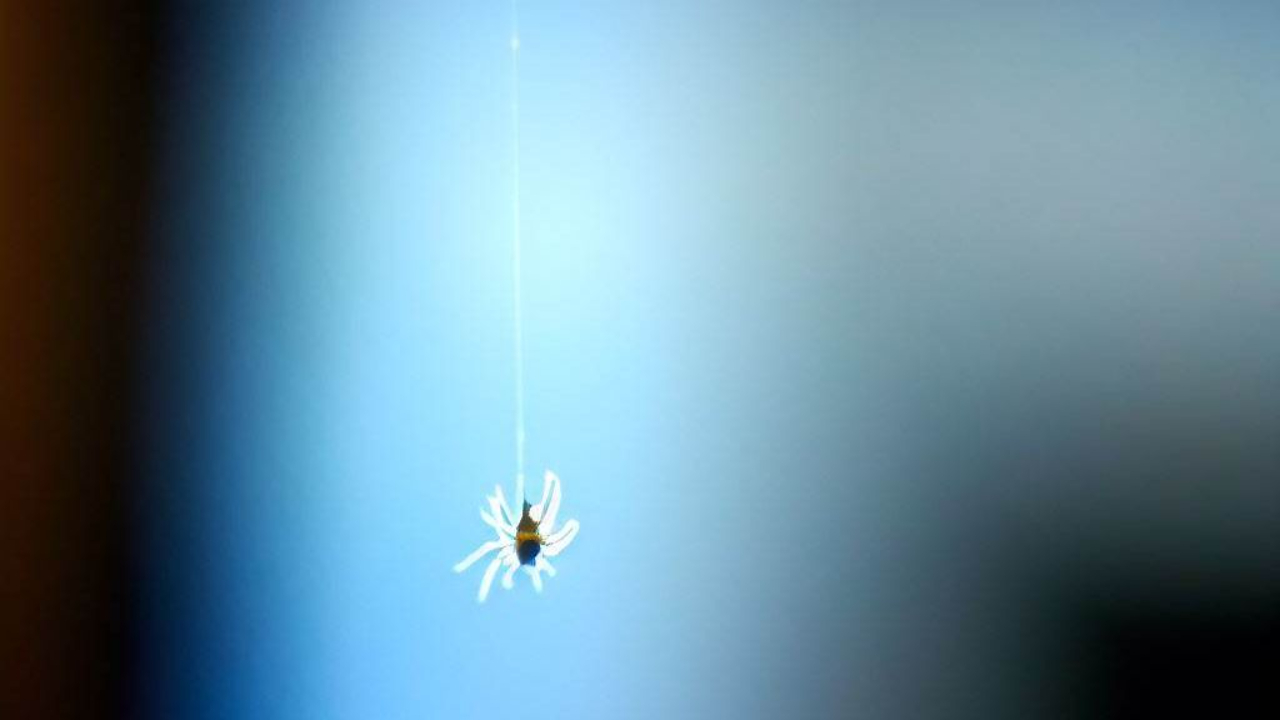 It's evening time. A time when I should be with family. Instead I am sitting at my desk trying to concentrate on the last 'to do's' of the day, when a tiny sprite of a wizardly girl, shamelessly climbs down her web in front of my computer screen as I PURPOSELY EDIT MY newsletter.
I'm like, "girl?"
"Really?"
She's like 'yea'. She lets go of her magical, mystical slippery glue as she slides down her invisible web, like a firefighter shimming down his pole, no worries, full abandon.
She stops right in front of my eyes, to make a point.
"I see you", I say, half irritated and have joyful at her unapologetic, attention-getting strategy.
As if to egg me on, she dances here and there, left and right on more invisible threads.
I try to enter her world. "Wow, you are quite something. What are you trying to show me?"
She gets closer to my face so I can see her dainty, yet more than purposeful, legs as she nimbly skates down her twine. "That's impressive." I say to her in a quiet voice so no one can hear that I am talking to a spider.
Then she starts to head a bit north and upward and then I wonder, "What are you really up to? I sure hope you are not planning to rise above me and slink down your web onto my head. I have boundaries, you know?"
I let her know in no uncertain terms, "Yeah, that doesn't work me." Knowing that is where my curiosity ends and instinct begins.
As I try to write this as fast as I can while still watching her, she slowly disappears. I hope she's not laughing at me as she slides a bit more, switches to the left and lands on my shoulder to show her prowess as I try vainly to act 'cool'. I'm mixed with a wide range of emotions including, 'ahh-spider!' -'wow, look at her,' and what is she trying to show me and how can I be more like her…..Clearly she is not intimidated by me, even though I am much larger and can swat and squish her. She has filled my heart with curiosity and mostly glee, managed to distract me from the computer and inspired me to explore those influences right in front of us, that most often we don't even see.
Tiny sprite spider inspiration:
Is something or someone trying to distract you? What are their intentions? How does your intuitive curiosity respond? Do you want to be distracted by them or do you need to remember your 'for the sake of what' bigger picture and maintain your focus?
© Ariana Strozzi Mazzucchi, 6/2023
Join Ariana's Creative Circle, zoom meeup 1-2 times per month for inspirations, creative journaling, doodling and expanding consciousness through intuitive impressions. Plus you get access to Ariana's latest inspirations in  downloadable PDFs that you can use in your teaching and coaching.
Join Ariana's Monthly Creative Circle
Stay connected with news and updates!
Join my mailing list to receive the latest news and updates from our team.
Don't worry, your information will not be shared.
We hate SPAM. We will never sell your information, for any reason.